The Red-tailed Hawk and Bald Eagles are frequent visitors to the edges of the Berm.
 The Bald Eagle fishes off the shoreline.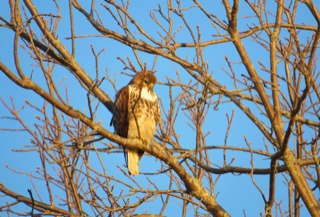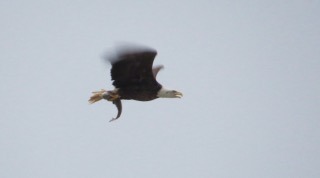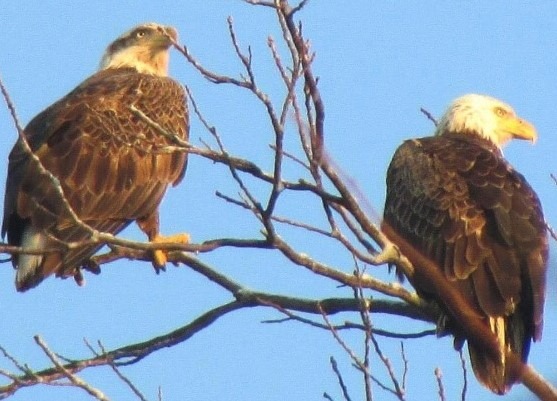 Snowy Owl
Last year the Snowy Owl could be spotted along the waterfront lands of Port. Katey captured the Snowy Owl on the Berm.
Did You Know?
They prefer open habitats as it resembles their native wide-open tundra habitat. They are known for their piercing yellow eyes. If you spot one this year, please respect the owl and keep a good distance away.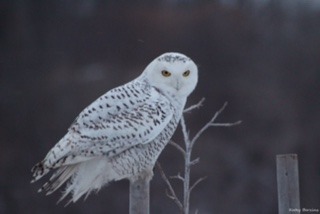 Is this a mink spotted on the rocks at the shoreline of the Berm? 
Mink have to be quick because they are prey to larger animals. A mink's diet consists of earthworms, frogs, mice, crayfish and insects. No wonder it is making the Berm its habitat.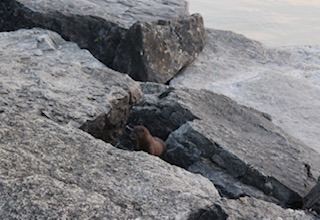 White-tailed Deer
The White-tailed Deer are usually nocturnal animals, but Katey has captured them on camera many mornings on and around the Berm.
Did You Know?  
The diet of the White-tail is green plants, nuts and in the winter they feed on wood vegetation.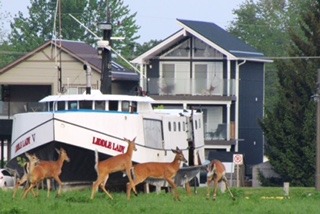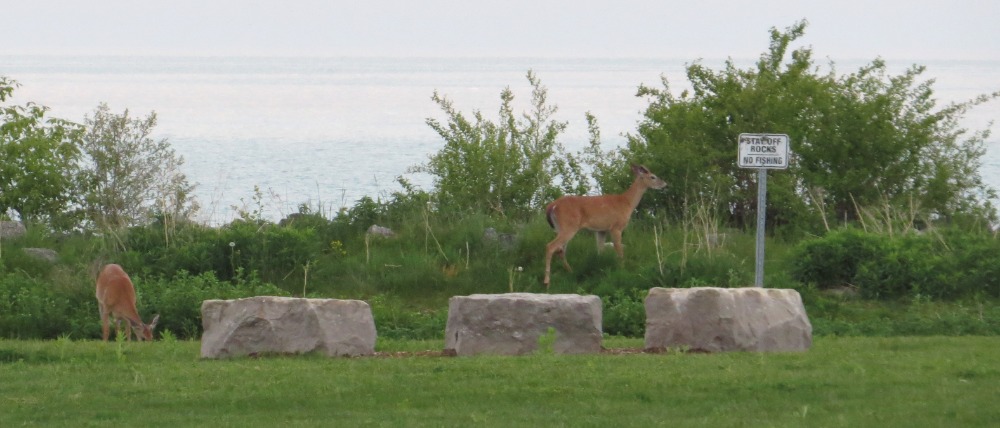 The berm was wild for several years before it was remediated in 2017. As nature and all her creatures would have it, the Berm has rewilded itself into a natural and safe habitat for many Carolinian friends.
Thank you Katey for sharing these amazing photos with us.