The Eco Class and Grade 5 Class are Building our Future

All the little birdies on Lake Erie shores are saying, "tweet! Tweet! Tweet!"

It was a windy day but the 46 students that had built bird boxes and nesting shelves for Earth Day 2022 came to the Berm for a great learning experience.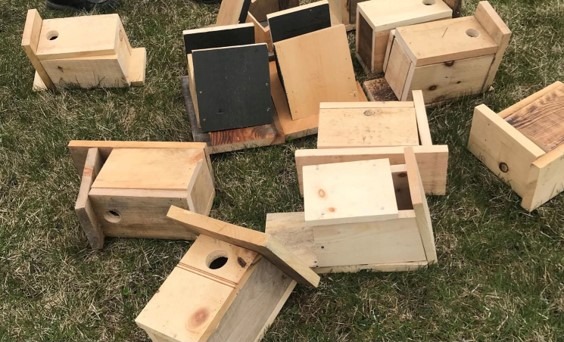 The students arrived carrying the bird boxes and nesting shelves.
Two of Central Elgin's staff, John and Mark, helped the students put up some of the posts for the bird boxes.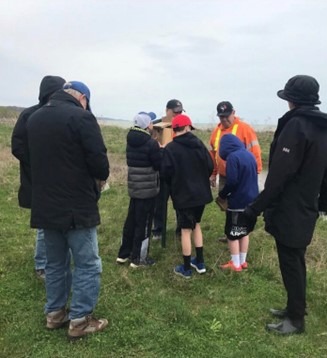 Ron Casier shared his experience about Wetlands to a group of students. Video clips were taken to to be used in a class documentary about Wetlands.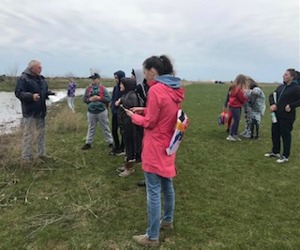 Another group were exploring the pond and recording everything they observed.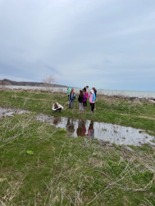 The St. Thomas Naturalists came and lead groups. They shared their knowledge on the migration of birds in the spring and fall.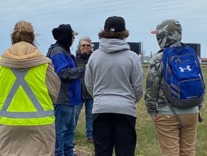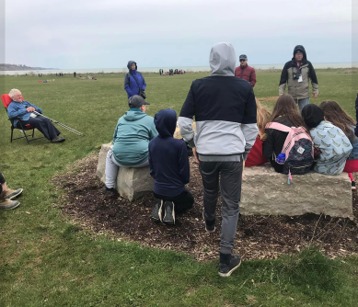 The class shared their thanks for the different people and groups who had shared their time and expertise. Jayna, the Eco Class teacher, wrote:
      "Thank you! What an absolutely wonderful afternoon. The kids got some great questions in, and captured some good video footage of the experts and the Berm space. It was all over so soon!"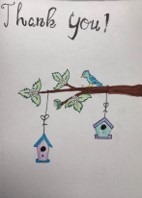 The next time you are on the Berm, check out the bird boxes and see if there are any birds in residence!